Description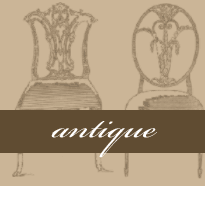 19thC Victorian Oil Painting Dutch German Pennsylvania New York Woman Lake Frame

19thC Victorian Oil Painting Dutch German Pennsylvania New York Woman Lake Frame
Here is this original oil painting that looks to be from the 2nd generation Hudson River School. It depicts two Dutch or German women overlooking a river or lake. The woman on the right is signaling to someone across the water. It is likely that the scene depicts a small town or village in rural Pennsylvania or New York. I found no signature on the painting. The back of the frame has "Linda Paulson" written in marker. The name be the owner or the person that an heir or later owner knew that painted it.
The gesso frame has some losses. The painting measures 27 1/4" by 19 1/4". The entire frame measures 33 1/2" x 25 3/4".
The painting has a small frayed hole to the left of the woman with the hat. Otherwise the painting is in good condition and shows great color. The ornate frame has a few losses.
If you have other questions, please contact me at home at 715.499.0713.
SHIPPING:FREE Shipping to the Continental US (Surcharge to AK, HI, and PR). International Bidders please use the shipping calculator.

Like us on Facebook- Tamarack Shack Antiques!
Follow us on Twitter Tamarackshack

| | |
| --- | --- |
| | |


By purchasing items with Tamarack Shack Antiques, 10% of all sales are donated to BEAM, the Belize Education & Action Ministry, a non-profit Christian organization. BEAM provides scholarships to King's College as well as supports the monetary and spiritual needs of churches within northern Belize. King's College in Belize is a Christian high school boarding school that prepares its students for success in life by teaching academic courses as well as various trades and job skills. Thank you for supporting these students as they further their education.
Other examples of the use of funds are building supplies for King's College and affiliated churches. BEAM doesn't spend funds on travel for USA volunteers to and from Belize, assuring that BEAM funds go directly to the Belizean people. If you have interest in becoming a volunteer, making more monetary contributions, or simply to network, contact Gene at 715.339.2819.