There are many reasons that someone buys an antique or a vintage item.
Usability and practicality are a big consideration for certain items purchased in this era. Completing a set or in-line accumulation is a consideration for many as well. For example, a collector might collect another Limoges vase or they might buy a coin from a particular year to fill that "slot" in their collection. While in the past years, investment isn't a top reason anymore, it still is a consideration for some.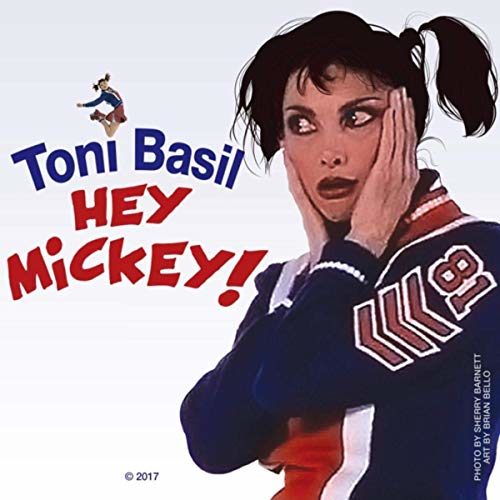 In my opinion, one of the main reasons vintage or antique items are purchased is because of how or what the item makes them feel. Like a song that reminds you of a particular moment in time, an item can transport you back! The one hit wonder song "Hey Mickey" might take you back to a memory from the county fair while walking on the midway. Likewise, seeing a set of Primary Color Pyrex Mixing Bowls might give you a trip back to your grandmother's kitchen.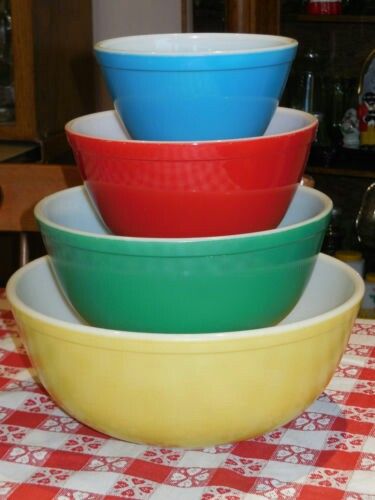 For me, I recently saw a 1975 Robin Yount rookie card in a collection that I was commissioned to sell. It immediately took me back first to the summer of 1987. I was 9. It was just the 3rd year I had played baseball, but I remember tryouts for Little League. I remember the flyers were posted in the grade school and there were a lot of boys and girls that tried out, but at that time, only about half made it. I was chosen as a 9 year old to play for the Red Rockets! I was hooked on baseball. I would listen to Uecker on the radio and my favorite player was Robin Yount.
Down at Johnson's Center, they sold 1987 Topps Wax Packs for 35 cents, if I remember right. It had a stick of old gum and 15 random baseball cards. The Topps wood border cards were a throwback vintage style (which I didn't know until later). Mark McGwire was the hot rookie card that you wanted to get! I must have bought hundreds of packs because I was able to complete the set a few times over. A few years later, I saved up $140 and went to Augie's Collectibles. I bought the 1975 Topps Robin Yount rookie card. I just HAD to have it. I probably haven't looked at that card for a decade….the one I bought is still somewhere at my parent's house probably packed away in an upstairs bedroom.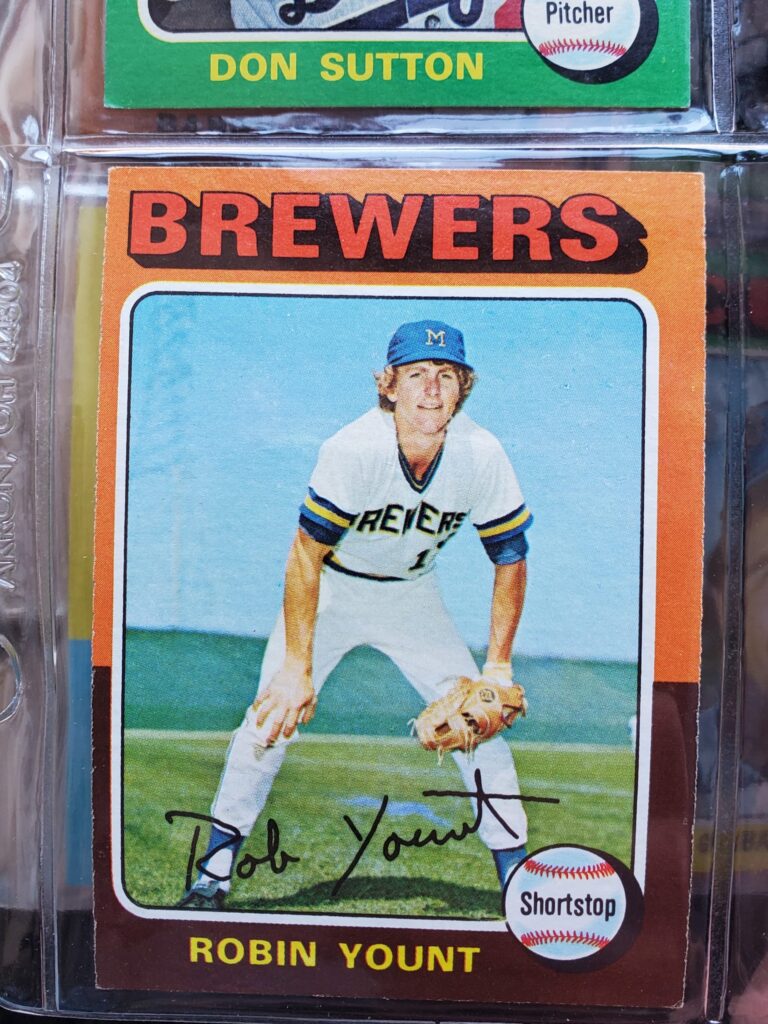 When I saw the same card just recently, it immediately took me back to that first summer of baseball!
Vintage items and antiques can be usable or maybe even practical. They can be fun to collect for series. Some can be investments.
My question is, how does that item make you feel?