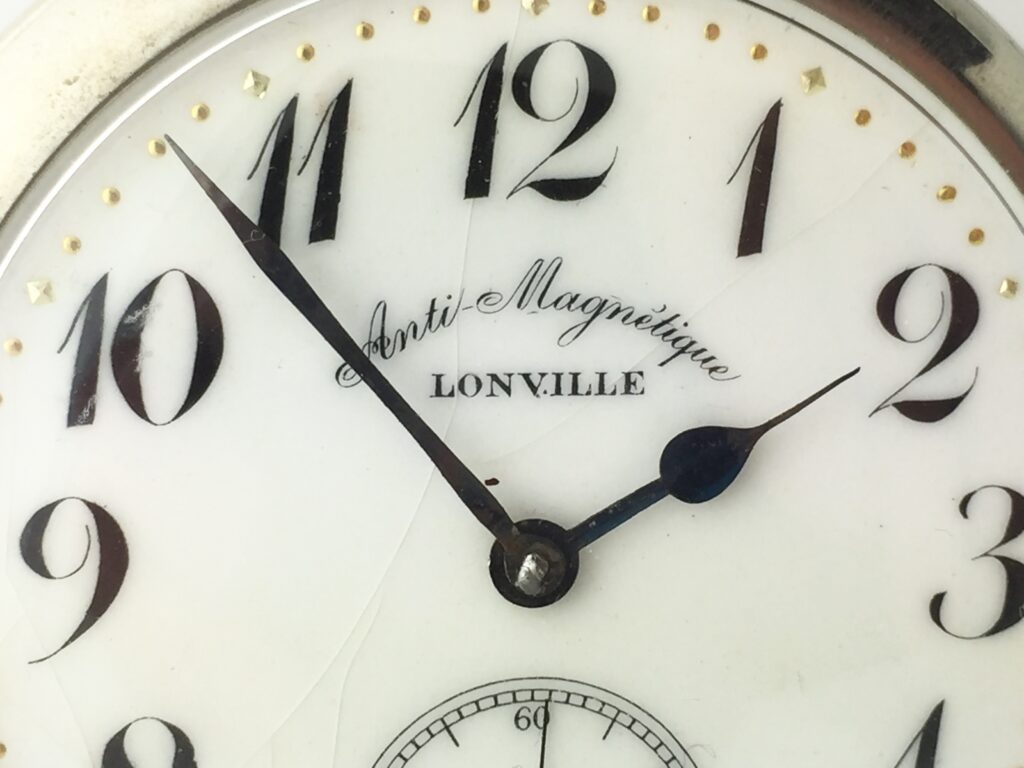 Here is a pocket watch that may even catch the eye of Flavor Flav, the era of the Swiss oversize pocket watch. There doesn't seem to be much information about why they were made so much larger than even the 18 size pocket watches that were commonplace in the 1900-1910 era. The aforementioned time period is when the short-lived behemoths came to compete. In size comparison, even the large 18 size pocket watch cases were about 55 to 58mm in diameter. The Lonville "Railwayman" oversize pocket watch has a case that measures 67mm in diameter. A nine to twelve millimeter difference, no big deal right?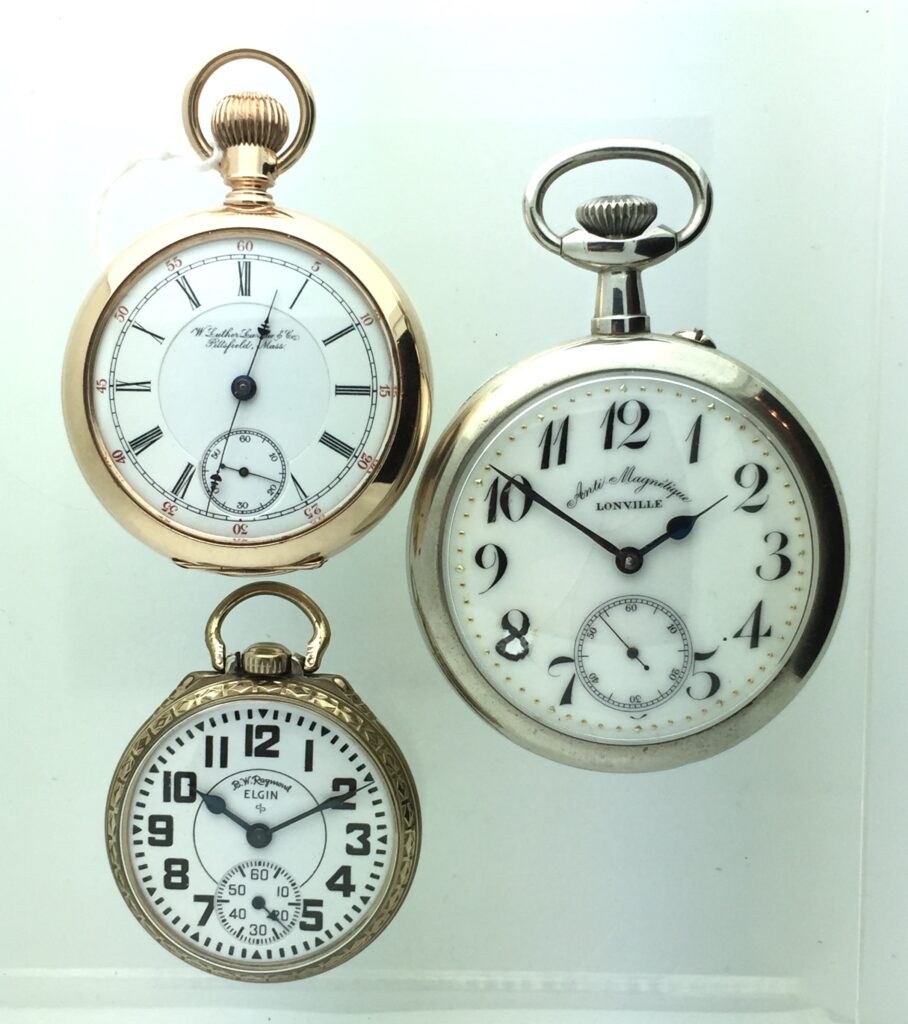 The two typical "working man's" pocket watches of the early 20th century, the 16 size and 18 size, were only about 4mm in difference (in comparing similar style cases). To a novice, the 16 and 18 size differences are sometimes not even noticed, especially when the movements are out of their cases. When a novice sees the oversize Swiss types, the oversize watch appears like a giant. A modern time analogy would be a comparison of the Samsung Galaxy to the Galaxy Note or the iPhone 6 compared to the 6 plus.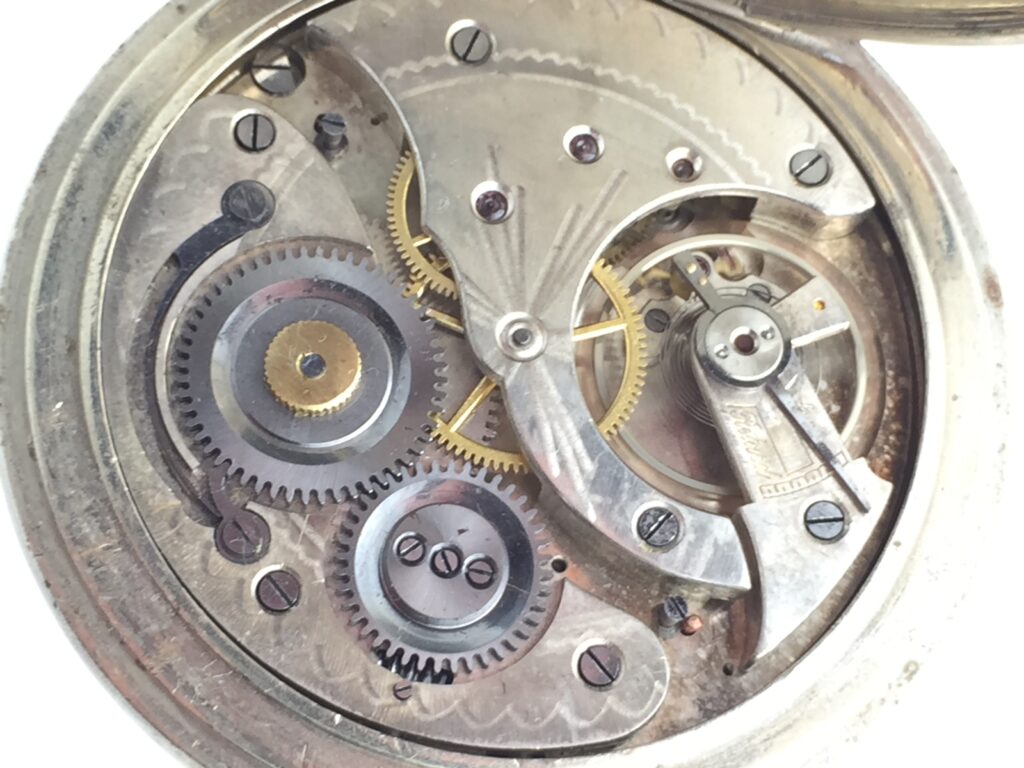 Why were they made and why did the style go out? I would guess that Swiss were attempting to gain a foothold in the US pocket watch market and were trying to get in by making a very noticeable item. Everyone can recognize size differences, but not everyone can see the differences (or cares for that matter) about things like how many jewels, how many adjustments, or other nuances that a watch may have had. I would also venture that the Swiss were so far behind, and the US companies were so entrenched and trusted, that the Swiss companies couldn't keep making and exporting their products only to have to cut prices to be the price leaders in a US-dominated market.
The short life of the Swiss oversize pocket watch is an interesting phenomenon. The one that I added in the pictures keeps good time, but the movement appears cheap! The dial has gold minute markers, which is cool. The watch is a pin lever set.